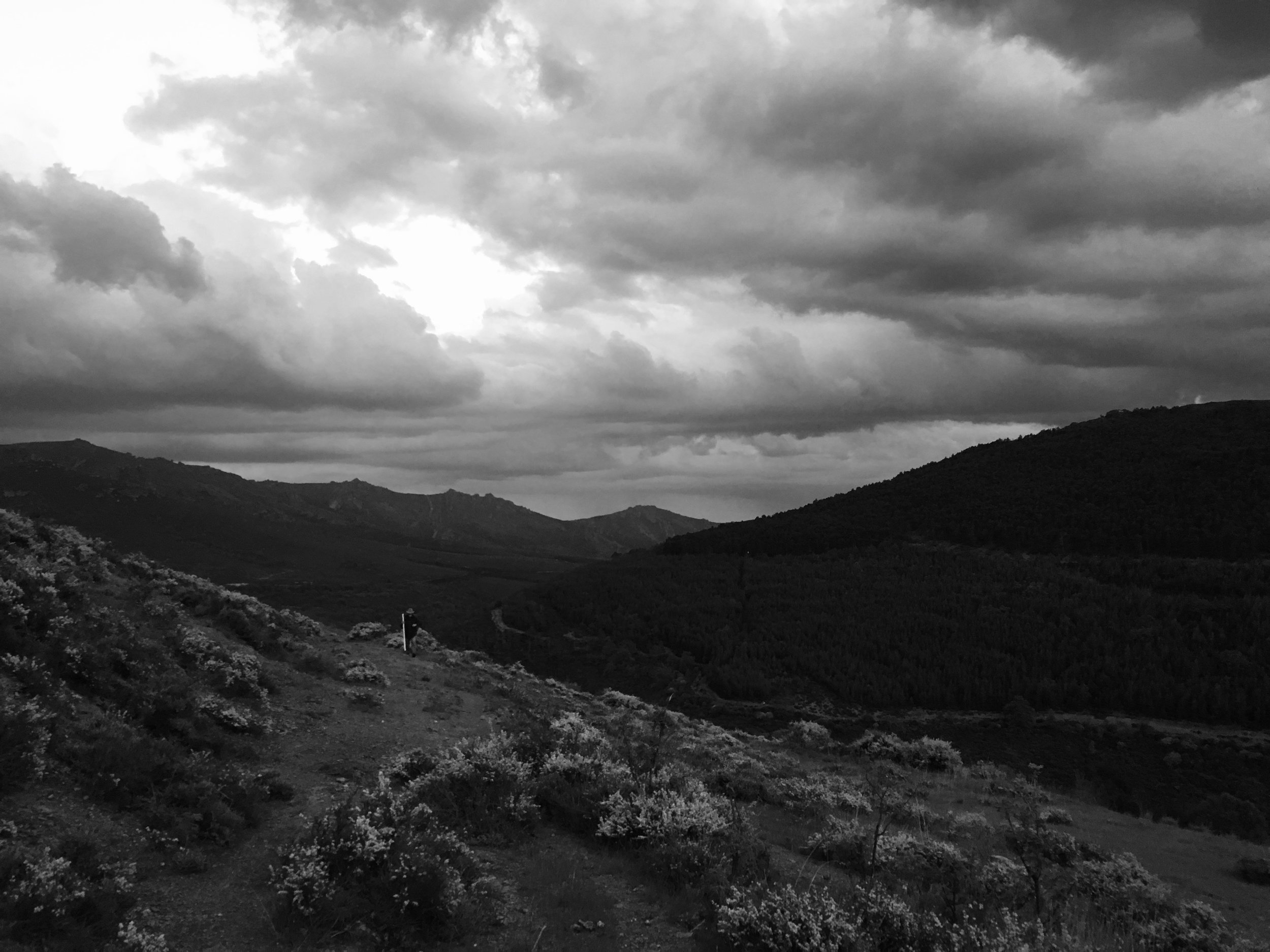 FROM €1950*
*per person, based on double occupancy
June 14-19, 2019 or August 30-September 4, 2019
Based in Pozos, a small traditional village in Northern Spain, spend 5 Nights (6 days) exploring the village, countryside, and mountainous area of La Cabrera while learning and practising photography skills and techniques with photographer and filmmaker Brendan O'Brien (instagram @b_tk_obrien).
What is involved with the workshops
From beginners to experienced photographers, Brendan will work with you on an individual basis to help you advance your skills with composition, framing, lighting, and editing. He will focus primarily on the use of natural light sources, landscapes, portraiture, and street (journalistic) photography.
You will also get a better understanding of the settings on your camera, what it all means, and how to get the best possible images. From a top of the line DSLR to your iPhone, the same techniques will help you get the most out of your camera. As the saying goes, the best camera is the one you have. For more information about Brendan and his work see below.
What your days will look like
The photography workshops are approximately 7 hours per day for 4 days, starting after breakfast at 10am. We stop for lunch at 2pm and resume classes at 5pm, finishing up at 8pm. We will also visit the town of Astorga and some of the small picturesque traditional villages close by. Our fifth day will consist of travelling to León via Jimenez de Jamuz to visit traditional potters. Our last evening will be in the beautiful city of León.
Our evenings will be spent at The Lodge in Pozos. Our bedrooms are modern with full private bathrooms in a recently renovated old stone and slate house. There are two terraces, an outdoor fireplace, lounge, reading nook and honesty bar.
Our meals will be family style featuring fresh, local and organic ingredients traditional to Northern Spain. Cooked and styled by Chef Esmeraldo Oteruelo who was born and raised in the tiny village of Pozos. A renowned international Executive Chef; Esmeraldo will create fantastic traditional Spanish dishes paired with delicious Spanish red and white wines.
A few details
To secure your booking we will require a deposit of 500 Euros to hold your spot. The balance is payable two months before the start date.
For any queries or further information, please contact us at info@esmetours.com.
We are small, exclusive and really off the beaten path. We look forward to welcoming you to this most special, beautiful and unique area of Spain!
5 NIGHTs (6 DAYS)
€1950 per person
WHAT'S INCLUDED
Activities
Guided tour of the village of Pozos

4x4 off-road landscape photography tour

Visit/Photograph Gaudi's Bishop's Palace in Astorga

Paella Cooking Workshop with Chef Esmeraldo

Learn and practice photography techniques with photographer & documentary filmmaker Brendan O'Brien, including:

Street & architecture photography in Léon

Landscape photography in the Toleno mountain range and village of Pozos

Portrait and landscape photography in the picturesque city of Astorga
Meals
Welcome reception of Spanish wine and tapas

5 breakfasts

4 lunches, including a countryside picnic lunch

4 Gourmet Wine Dinners created by Chef Esmeraldo
Lodging
Private lodge in Pozos, Spain (4 Nights)

3-Star Hotel in Léon, Spain (1 Night)
Brendan — documentary filmmaker and photographer — has worked in different areas around the world capturing people and the places they live in unique detail. Originally from Canada, Brendan now lives in Poland, working towards his masters degree in film and television direction from the National Film School of Poland. Follow him on instagram @b_tk_obrien, facebook @redvanstudio and for more information have a look at his website: http://redvan.studio.
You will spend 4 days with Brendan learning about his techniques, inspirations, and methods for photography. As well as go over some basic editing (post production) techniques to help you when you get back home and onto your computer. During the evenings we will go over our days' photographs and talk about what worked and what didn't. Be sure to bring your own camera and extra batteries!
(Above are some examples of Brendan O'Brien's latest work)
Our photography workshops are fully inclusive of accommodation, breakfast, lunch and dinner (wine included), all tuition fees, excursions, pickup/drop off in León. Please note. This does NOT include flight expenses.
NOT INCLUDED
Flights
Pickup/drop off from anywhere outside of León
Meals and Drinks not Specified
Personal Expenses such as Telephone, Minibar, Laundry, Etc.
Camera/Batteries/Tripod/Adaptors
Travel Insurance (Strongly recommended)
Cancellation Insurance